Live Sound Training Course Outline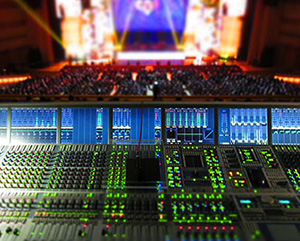 Our course will teach you everything you need to know to be able to start out as a live sound engineer in venues small to big as well as on the road with touring bands.
The course is one day a week (from 12 to 5pm) for 12 weeks augmented by evenings of work experience which provides a combination of focused lectures and practical sessions coupled with one-to-one training at gigs. You'll be able to learn at your own pace, in small groups, then experience first-hand what is involved in engineering a gig and learn exactly what you need to become a live sound engineer.
The course is carefully designed to give you a solid foundation of theory knowledge augmented by as much hands-on experience of running sound systems in real gigs as we can possibly manage - time spent in classrooms staring at blackboards is kept to a minimum in favour of practical experience.
All our tutors are professional sound engineers who've worked at every conceivable type of music venue as well as on the road with a wide range of touring bands. They all possess up to date knowledge of every aspect of live sound engineering as well as the full range of modern equipment we use at gigs big and small - you will be in excellent hands.
The day is split up into sections starting with a group lecture which quickly evolves into demonstrations and practical tasks. The emphasis is very much on getting across the theory you need quickly and easily then allowing you time to explore what you've learnt with plenty of hands-on experience.
To read what our graduates say about the course, please visit out testimonials page
Learning Outline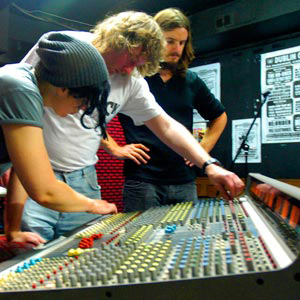 The responsibilities of a live sound engineer – all the aspects of the job and the various types of work you can do.
Cabling and connections, balanced and unbalanced, use of passive and active DI boxes.
Basic Electronics
How the ear works, frequency awareness and ear training.
PA building
Equalisation, all types of EQ including fixed, parametric and graphics.
Touring Etiquette
Outboard, the use of noise gates, compressors, and effects such as reverb and delay.
Microphone Techniques, common types of microphones and how they are used, polar patterns and correct placement techniques.
Equalising a room and ringing out the monitors to minimise unwanted feedback.
Wireless technology and mixing in ear monitors.
Acoustics, sound propagation and PA systems.
Digital mixing desks.
Aux sends and monitor mixes.
Backline - how to get the best sound out of drums, guitar, bass, etc.
Maintenance - how to repair equipment and make cables
Stage management, manage your time, stage set up and people skills.
Pre-production for the touring engineer (including festivals).
Health & Safety.
CV writing, networking and job searching techniques.
"LST is a great course that I can highly recommend to anyone wanting to learn live sound engineering. I've now got my own PA, host and do my own sound at least 2 nights a week as well as work at local festivals. All thanks to the teachers making the course not only very hands on and knowledgeable, but also running it in a very relaxed environment making the learning process so much easier to take in."
Dave Wheelhouse
Qualification
LST Diploma - A qualification which has been developed by live sound industry professionals to meet the demnads and requirements of live sound venues and touring acts. The LST Diploma has been designed to be the equivalent in all respects to a qualification at level 3 on the National Qualifications Framework (NQF), and the Qualifications Credit Framework (QCF).
Course Requirements
We require that all students are aged 18 or over on their chosen start date. We require all students to have a strong passion for music and an interest in live sound. Previous knowledge and experience is preferred but not essential.
Term dates
For a full list of the upcoming courses, please visit the registration page

Our course fees are £1100 for the 12 week program.
If you are unable to afford this but would still like to join the course please register anyway - you might qualify for one of our scholarship places. If not we can offer you advice on alternative ways into the music industry.